About Us
BeLive was founded in 2014 with the conviction that live video was going to be a communication staple for the next decade. In 2017, BeLive launched a mobile platform of the same name. The platform quickly gained popularity for it's alternative take on live video content with popular segments like Live Trivia and Live Shopping. It amassed more than a million downloads in less than 2 years.
The company launched BeLive Technology in early 2019, having seen demand for it's livestreaming services skyrocket after their partnerships with like-minded enterprises.
BeLive has offices in Singapore and Vietnam, and a heavily developer focused team of 40.
Leadership Team (Singapore)
Kenneth Tan
Chief Executive
Hassan Abid
Chief Technology
Byung Jun Lee
Business Development
Leadership Team (Vietnam)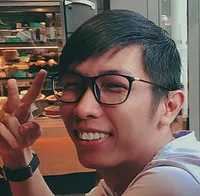 Dương Thị Thùy Vân
Server