Building The Future Of Video
BeLive has been a key player in the live streaming industry since 2014. We developed and ran our own eponymous live streaming mobile application, which is how we know what is best for you.
Our consumer platform did exceptionally well with a million downloads in less than two years. With offices in Singapore, Vietnam and China, we perfected our craft and launched BeLive Technology in 2019. Today, it's your turn to witness the success of live stream.
BeLive Technology has delivered over 50 million hours of live video since 2018.
Leadership Team (Singapore)
Kenneth Tan
Chief Executive Officer
Ken Ang
Chief Operations Officer
Hassan Abid
Chief Technology Officer
Byung Jun Lee
Business Development
Kok Hung Goh
Infrastructure
Leadership Team (Vietnam)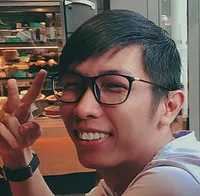 Dương Thị Thùy Vân
Server